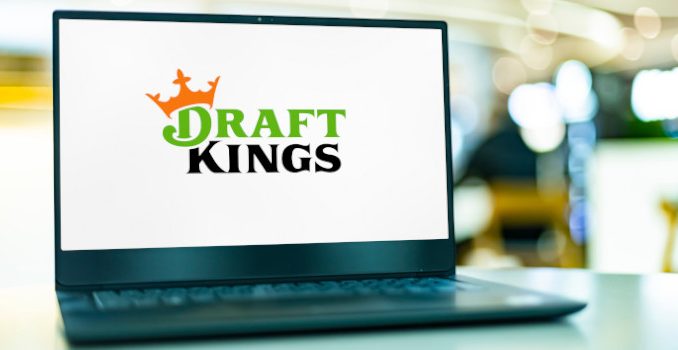 DraftKings has unveiled its latest endeavor, teaming up the father-son duo Mike Golic and Mike Golic Jr. for an exciting live daily studio show on the DraftKings Network. For those on the go, the show will additionally be accessible in audio format on various podcast platforms including Spotify and Apple. Jessie Coffield, an accomplished host, will lead the two-hour program from the DraftKings studio based in Boston.
DraftKings is tapping into the combined 53 years of broadcast and football experience held by GoJo and Golic. The pair will delve into an array of sports and cultural storylines, all while engaging in captivating conversations with some of the biggest names in the industry. The show's unique charm lies in its promise to offer viewers glimpses into the Golics' personal lives, sharing anecdotes from their travels, fashion insights, culinary adventures, and of course, predictions on upcoming games.
Stacie McCollum, vice president of content at DraftKings, shared her enthusiasm for this groundbreaking collaboration: "The Golics have been synonymous with morning sports television for more than a decade so adding GoJo and Golic to our lineup instantly creates appointment viewing and listening for our audience."
McCollum further added that DraftKings has continued to expand its video offerings and content portfolio since launching in May. She mentioned that the network's focus was on delivering compelling and diverse programming tailored to the 'in-on-the-action fan.'
Golic Father-Son Team Enthusiastic for DraftKings Network's Innovative Fan Engagement
The Golics are also excited about this collaboration. Mike Golic Jr. said: "Working with my dad in this capacity has always been the best thing I've been able to do professionally. I'm excited for the opportunity and appreciate the platform DraftKings has provided us in reaching sports fans everywhere."
Mike Golic Sr. echoed the sentiment, emphasizing the innovative approach DraftKings takes toward engaging fans. He mentioned that since he joined DraftKings in 2021, he had been fortunate to work for an established organization that adopts a forward-thinking approach to fan engagement. He expressed that both he and Mike Golic Jr. were looking forward to not only entertaining their fans through the new show but also connecting with them on the platforms where they consume content.
The dynamic father-son duo will host their segments from different locations, with the Golics stationed in Arizona and California, and occasionally making stops in South Bend, Indiana, and other remote spots. Jessie Coffield, meanwhile, will keep the show anchored from the DraftKings studio in Boston. DraftKings launched the inaugural ad-supported TV (FAST) service, DraftKings Network, on Samsung TV Plus in May. This move allowed DraftKings to expand its presence in the sports media realm, capitalizing on Samsung's extensive streaming TV and video-on-demand platform.