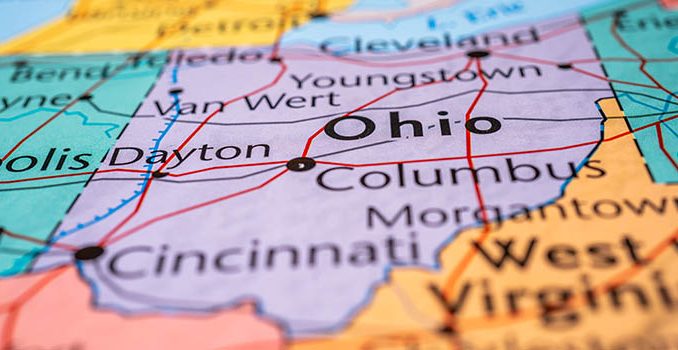 A few days after launching a new product in Pennsylvania, Scientific Games, a leader in the provision of lottery solutions, has announced an extension of its successful deal with the Ohio Lottery. According to the announcement, the former party will continue to supply the latter company with scratch-off games management and SCiQ retail point-of-sale technology.
The two companies, the announcement says, have extended their deal for an additional two deals. The partnership between Scientific Games and the Ohio Lottery originally began in 2019, proving to be a resounding success for both parties. Currently, Scientific Games deploys the SCiQ retail ecosystem at over 800 Ohio Lottery shops.
Thanks to its deal with Scientific Games, the Ohio Lottery's retailers have access to innovative technology that allows them to easily manage and sell scratch-off games to their customers. The partnership has also helped the lottery launch its products at major convenience store chains, making its products more accessible to Buckeyes.
Scientific Games also helps the lottery improve its performance by providing it with portfolio management and game design services, data analytics, retail sales and marketing support, logistics and licensed brand services.
Scientific Games Thanked the Ohio Lottery for Its Trust
The Ohio Lottery notably ranks among the 20 best lotteries in the world in terms of scratch-off game performance, as outlined in La Fleur's 2023 World Almanac. With the help of Scientific games, the Ohio Lottery's scratch-off sales skyrocketed from $1.6 billion in fiscal year 2019 to $2.3 billion in fiscal year 2023. In addition, the lottery enjoys an above-average growth rate compared to many of its competitors.
John Schulz, Scientific Games' president of Americas and global instant products, thanked the lottery for its continued trust in Scientific Games and its solutions. Schulz added that the Ohio Lottery was one of the pioneers of the SCiQ ecosystem at retail.
We thank the Ohio Lottery for having the vision to partner with us on instant games to optimize the product portfolio and generate maximum revenues for education.

John Schulz, president of Americas and global instant products, Scientific Games
The reliability of Scientific Games is internationally recognized as shown by its multiple deals with leading lottery companies. The supplier was also one of the first to receive a responsible gaming supplier certification from the World Lottery Association.
Earlier this month, Scientific Games announced that it will replace Lotto New Zealand's core and online gaming systems. Earlier still, the company also introduced a new central system to the Latvian Lottery.